About
 Dear visitors,
Welcome to Josef Stastny´s personal website which represents a focal point for people with similar interests.
This presentation also serves as an offer of services:
Quartet arrangements for the required cast (strings, brass, clarinets, saxophones and more). Two hundred pieces (Songs) of miscellaneous genres are already available. After agreement, the adjustment of both existing and new songs is possible, and also for other groups: trios, quintets, sextets, etc.
I look forward to meeting you and contacts with other interesting people.
Yours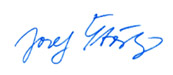 Josef Šťastný